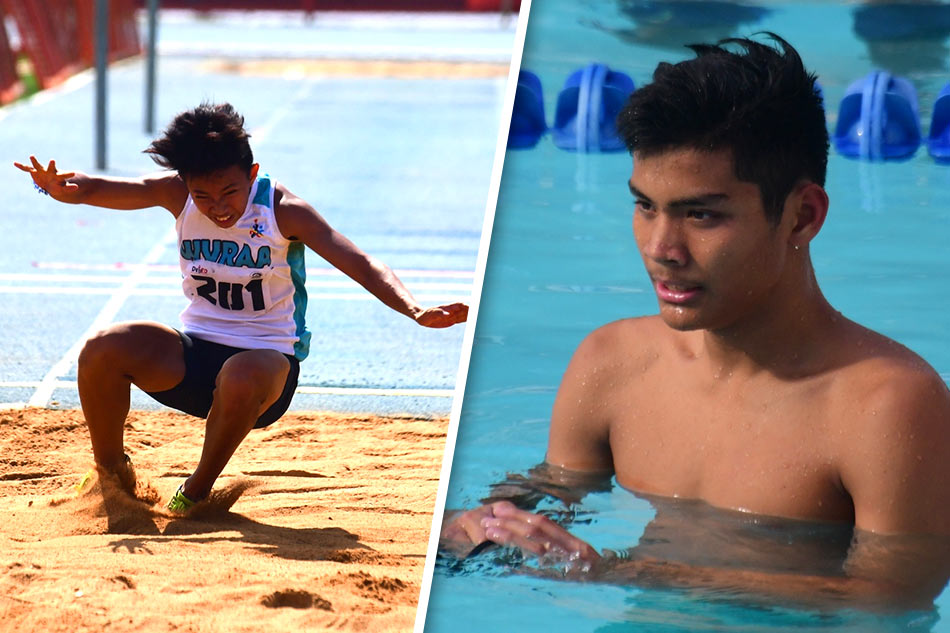 The National Capital Region on Tuesday showed dominance in the first day of pool competitions as it amassed 10 of the 16 gold medals in stake in swimming and broke three records in the 2018 Palarong Pambansa at the Quirino Stadium Poolside.
Leading the pack from the Big City were Grade 11 student Samantha Therese Coronel of Colegio de San Agustin in Makati who clinched two gold medals in record-breaking fashions and Jerard Jacinto of De La Salle Zobel who defended his title in 100m backstroke.
Coronel broke the 100m backstroke Palaro record for secondary girls, clocking in 1: 06.58, half a second better than the previous best time. She was also part of the gold-winning team of NCR for 4×50 medley relay which broke the old record during the preliminaries.
"I really hope to break the records especially the individual event," said Coronel. "It is my first time to break a record in Palaro for an individual event."
Jacinto, in the boys division, claimed his first gold this year to start his five-gold medal campaign in Ilocos Sur. He was however a bit disappointed with the time he registered in the finals which was short to break his own record in Palaro.
"Super frustrated me that I did not beat my record," Grade 10 student Jacinto said. "I almost cried the case that my dad told me to remove it from my mind because of many other events."
Records have also fallen in the track and field events with Western Visayas' Avegail Beliran carting away the gold medal in the javelin throw elementary girls. Beliran set a new record of 41.46 meters, almost a meter away from the 2010 record.
NCR's Kasandra Alcantara also left a name in the Palaro books as she bumped off the 26-year-old record in shot put event for secondary girls, tallying 11.88 meters, a way better than the 1992 best number at 11.20 meters.
Trexie dela Torre of Western Visayas reigned supreme in the long jump secondary girls event after finishing the game with 5.54 meters, ahead of Jasmin Bombita of Bicol Region (5.46) and Evangeline Caminong of CALABARZON (5.31).
As of 9 pm Tuesday, the Big City has already accumulated 17 golds apart from nine silvers and seven bronze medals to stay on top of the medal race in the games.
Following NCR is the Region IV-A with 10 top podium finishes, 7 second places and 16 third placers. SOCCSKSARGEN is at no. 3 spot with 6 golds and silvers. Western and Central Visayas along with CAR are tied with 5 gold medals after 3 days of competition.